Get expert siding installation and repair today!
From complete tear-offs to minor siding repairs and replacements, you can trust Carpenter Home Improvements, LLC for all of your siding needs, in addition to exceptional service!
Comprehensive Siding Installations
Get the complete siding work that you need today!
Siding Installation
Fascia
Soffit
Fascia Metal
Window Wraps
Choose From a Variety of Siding Types
Get the type of siding that perfectly fits your home's style!
CertainTeed Siding
Mastic Home Exteriors
Norandex
Royal Building Products
Napco
Variform
Emco
Quality Edge
DuPont
and Many Others
Choose a Reliable Siding Contractor in Indianapolis, IN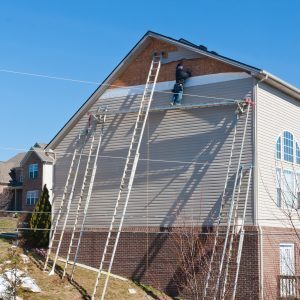 Searching for a siding contractor in Indianapolis, IN you can trust? Carpenter Home Improvements is a great first choice. We make exterior home maintenance easier for you, plus we save you money on energy bills with our exceptional siding installation. Using only the very best materials, you can rely on our team to install anything from seamless and shake to vertical and Dutch lap siding. If you aren't quite sure which type you want, our contractors can help you choose which would be best for your exterior.
We build things to last! We are known all over the area for our attention to detail, quality products and commitment to success. We can install the following types of siding materials with ease in Indianapolis, Indiana:
Vinyl
Steel
Wood
Fiber Cement
Brick or Stone Veneer
Cement Board
Aluminum
Affordable Quality
Competitively priced, our contractors are skilled in the installation of all kinds of siding. Our maintenance-free siding is designed to improve your energy efficiency so that you can slash your heating and cooling bills. Choose our reliable siding contractor in Indianapolis, Indiana for long-lasting results every time.
From vinyl to fiber cement, Carpenter Home Improvements can install a variety of materials when it comes to siding for your home or business. If you have been meaning to update your home's exterior for a while now but never thought you could afford it, our company has the answer. It all starts with a free quote and consultation.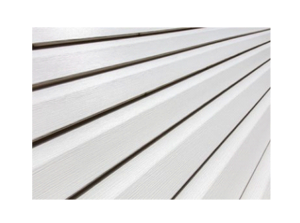 Contact Our Siding Contractor in Indianapolis, IN
To learn more about our siding options for your home or business, please call our siding contractors in the Indianapolis, Indiana area 317-403-6831.